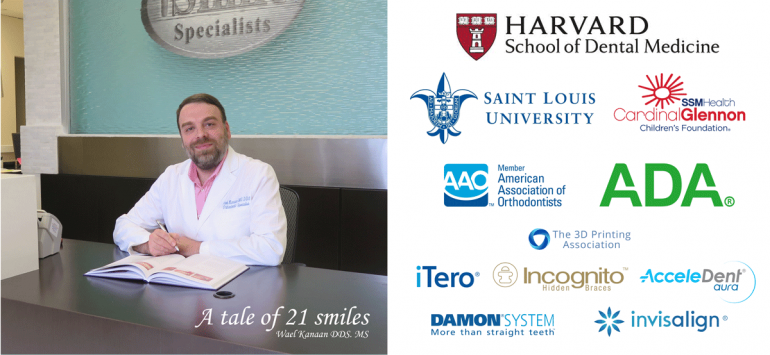 Name: Wael Kanaan. DDS MS 
Speciailty: Orthodontic & TMJ. 
Gender: Male
Marrital Status: Married
Email: [email protected]
Education:
2005 Post graduate residency in Orthodontics, Saint Louis University.
2005 Master degree in Dentistry "Research" Saint Louis University.
2004 Fellowship in the Cleft Lip and Palate at SSM Cardinal Glennon children's Hospital
2002 Orthodontic Mini-Residency in Harvard school of dental medicine.
Licensure:
Texas dental License, No 22592
American Board of orthodontic certification "Pass Part II May 05"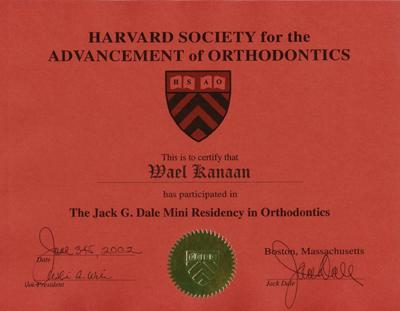 Inventions:
Mini-screw for anchorage that prevents root trauma "Under discussion with IMTEC@ for manufacturing"
T-loop plier: a unique plier that makes eight bends in simple steps. "Patent Pending"
Bilever system used to open or closed spaces without distal mesial tipping.
T-wire system used to prevent distal tipping on the Molars during intrusion of the anterior teeth by the utility arch.
3 in 1 spring used to correct the position of a single mal-positioned anterior tooth.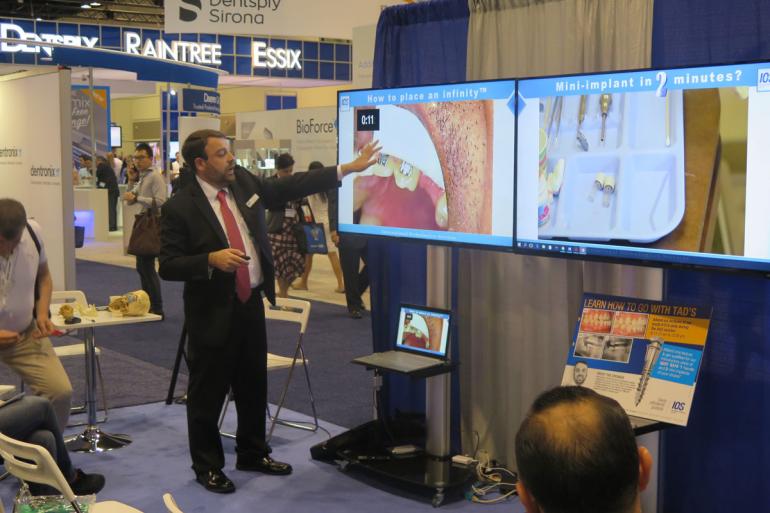 Research:
Basal bone discrepancy and relapse, Department of Orthodontics, SLU master thesis 2006  " published: American Journal of Orthodontics and Dentofacial Orthopedics, Vol. 132, Issue 5, A2 Published in issue: November 2007"
Techniques:
Edgewise, Straight wire, Tweed, MBT, SLB, Tip Edge, Mini-Invisalign and Cleft Lip and Palate.
Contuning Education:
I participated in all conferences related to orthodontics "AAO, MSO, OERF and GORP".
Membership in professional organizations:
American Association of Orthodontists AAO
American Dental Association ADA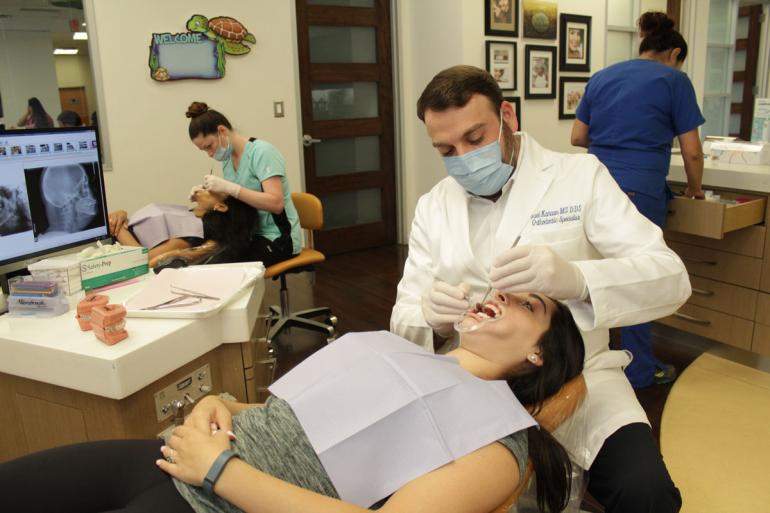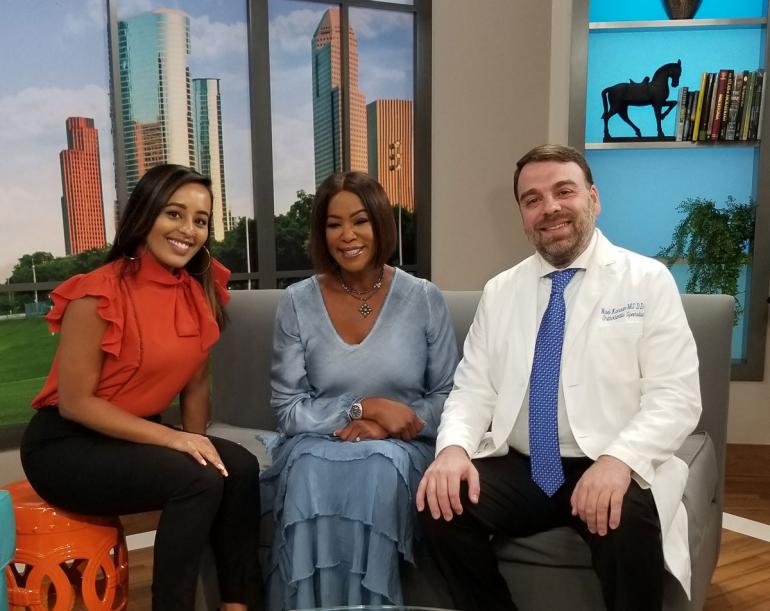 image label
Here is Dr. Kanaan with Deborah Duncan and his patient Mrs. Sharma who was treated without surgery for for her jaw problem.
Dr. Kanaan has been a regular participant to the American Association of Orthodontists annual meetings since 2002. Here we share some of his pictures with you.