Cheap Braces In Houston, TX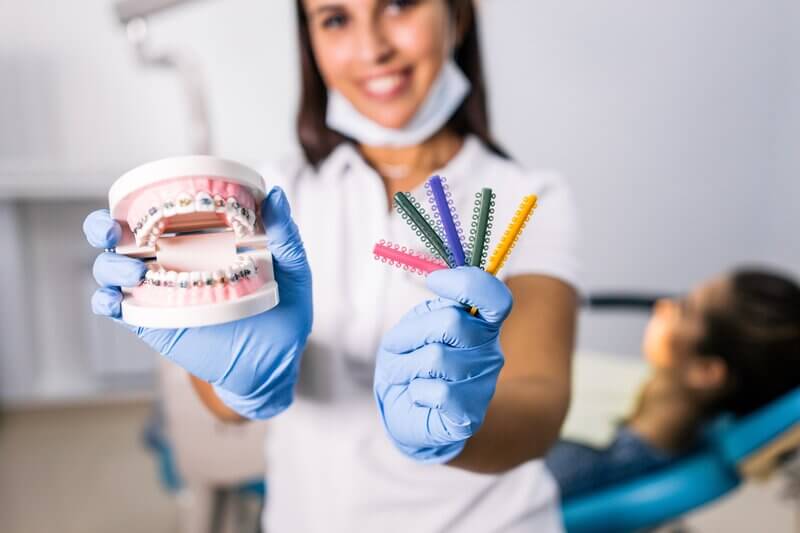 Braces should be as effective as they are affordable. It is important that you find a dental office that does not sacrifice the quality of your orthodontic treatment to give you a good price. Dr. Kanaan will make sure you receive the highest quality most cost-effective treatment. 
Traditional Metal Braces are the most standard type of braces. These braces can correct the vast majority of orthodontic-related problems. Our doctor utilizes all the most modern treatment options such as Invisalign which is also effective in correcting simple to more complex cases. 
Why Are Braces So Expensive?
The price for braces will vary on the complexity of your case. Also, the type of braces that are used in your case will determine the overall cost. This type of treatment can be compared to an artistic masterpiece. It must be done very carefully and takes a good amount of time plus labor to complete.
The intricate parts alone used for this procedure greatly contribute to the cost. High-quality materials will reduce the time of the treatment plan and also make it more effective.
Teeth have to be moved at a gradual pace to maintain their oral health. The adjustments have to be made carefully thus requiring several visits to the orthodontist's office. Treatment time varies on how difficult your case is. 
How Much Is The Cost Of Braces?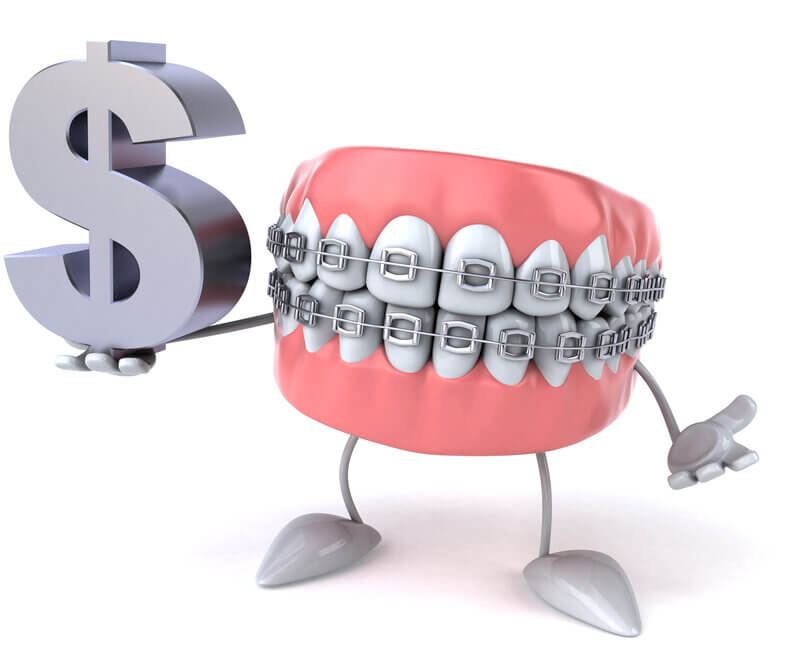 The average cost of braces is between $4,000 and $7,000. Incognito hidden braces are more expensive priced at around $12,000. The length of the treatment, as well as the complexity, will determine the final cost. The best way to get a good idea of what your individual expenses are is to get a free consultation with Dr. Kanaan. 
How Long Will My Orthodontic Treatment Last?
Your orthodontic treatment will last longer if your case is more difficult. Your treatment time will factor into your final expenses. Finding a doctor who can give you effective treatment is vital because you will not spend additional time in braces increasing your overall cost. 
 
Does My Dental Insurance Cover The Expenses Of Braces?
Depending on the type of dental insurance that you have, orthodontic coverage may be available. In some cases, you may have to choose a plan that has ortho coverage as an add-on. Our brilliant office staff can help you if you have any questions on this matter. 
Are There Any Other Expenses Related To Getting Braces?
Most dentists charge for the initial consultation along with the X-rays. iSmile Specialists offers a free consultation with 3D state-of-the-art X-Rays included! The only other cost would be a retainer that is needed after braces treatment is finished. Some Insurances do cover at least one retainer.