Lingual Braces Cost Houston, TX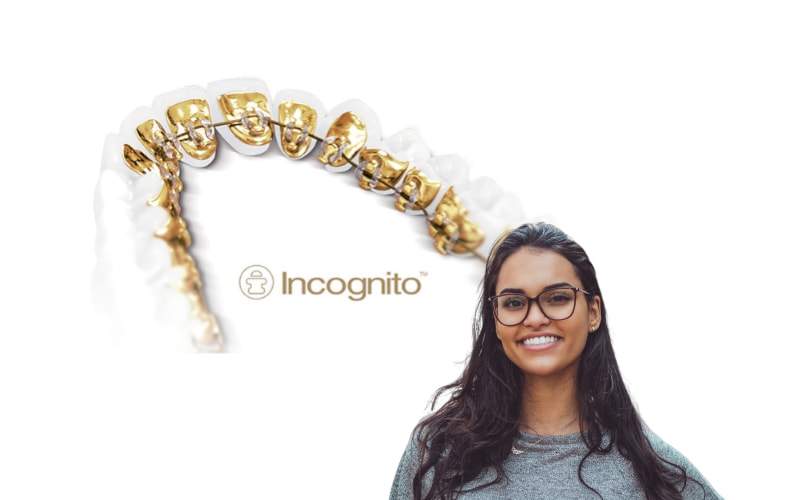 For many years in the past traditional metal braces were the only option to straighten teeth. In modern times, many more options have become readily available for patients in need of orthodontic treatment.
Lingual Incognito Hidden Braces are a more modernized approach to braces to improve your oral health. They give no indication that they are actually in your mouth! 
In this article, we will cover the average pricing for Lingual Incognito Braces. Also included are general information and frequently asked questions about lingual braces. 
What Are Lingual Incognito Braces? 
Lingual Braces are a type of braces that are installed on the backside of your teeth. These braces were first conceived in the 1970s did not gain popularity until about the 1980s.
The main purpose of lingual braces is to make them appear invisible while receiving orthodontic treatment. 
Lingual Incognito Hidden Braces are made up of the same components as metal braces. Rubber bands hold the brackets and wires in place. The main difference is that the brackets and wires are placed on the backside of the teeth facing the tongue. The braces are placed in a way to hide them from view giving the appearance that they are invisible. 
Who is a Good Candidate for Lingual Braces?
Lingual hidden braces can be used to correct a variety of orthodontic problems. They are as effective as regular metal braces and generally do not increase treatment time. Most people choose this option mostly for their cosmetic appearance.
Patients with extreme overbite might not qualify for this option.  It is always best to consult with your orthodontist to determine the best possible treatment plan. 
  
What is the Average Cost of Lingual Braces?
The average cost for lingual braces varies for each patient. Factors include treatment time and the complexity of the case.
Hidden braces can range from $5,000 - $10,000. Most dental offices provide flexible financing options and payment plans to help cover these costs.
In order to get the best overall look at the cost, you can schedule a free consultation with Dr. Kanaan.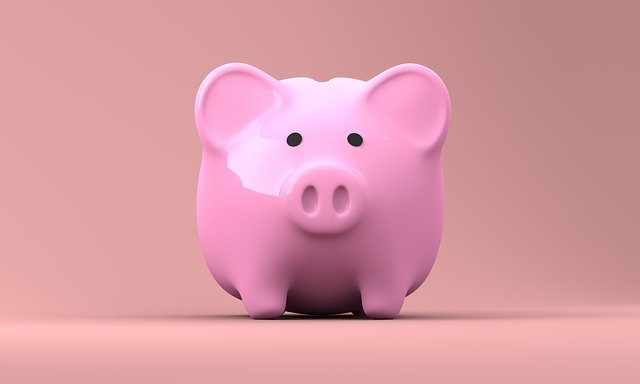 Do Lingual Incognito Braces Cost More Than Traditional Braces? 
Metal braces tend to be the less expensive option for patients. The cost of lingual braces is generally higher because they are custom made to fit your teeth.
Also, the installation tends to be more complex and requires a specialist that is familiar with lingual braces. General orthodontists and dentists may not have the knowledge to properly install lingual braces.

Should I Visit a specialist for Lingual Incognito Braces?
These types of braces are not offered by all dentists because they require extra knowledge to be able to perform. A specialized orthodontist like Dr. Kanaan is able to use this type of orthodontic treatment with ease.
It is always good to make sure that your dentist is able to install lingual braces when considering these braces. 

What Are The Advantages of Wearing Lingual Incognito Braces?
The biggest advantage of wearing hidden braces is the cosmetic appearance. Most patients who choose this option like to benefit from the fact that these braces are practically invisible. Lingual braces are also as effective as traditional metal braces.
They are generally about the same treatment time as regular braces depending on the complexity of the case. 
Another advantage is that they don't cause spots on the visible sides of your teeth caused by poor oral hygiene. A patient that did not exercise oral hygiene properly will sometimes have visible spots when the braces are removed. 
Hidden from public view
No spots caused by poor oral hygiene
Same treatment time as metal braces
What Are The Disadvantages of Lingual Incognito Hidden Braces?
There are some things to consider when opting for lingual braces. As we already cover these braces are priced higher than metal braces. Another disadvantage is that they do cause initial discomfort to your tongue because it is sitting directly on the brackets.
Generally, it can take a couple of weeks to a month to get used to the braces. You may also develop some difficulties with speech and possibly talk with a lisp.
Treatment time may be slightly higher than traditional braces but this varies for each patient. 
Summary of Disadvantages: 
More expensive than traditional metal braces
Speech difficulties and may cause a lisp
Treatment time may be increased

Why Are Lingual Hidden Braces Cost Seem So High?
The lingual braces price is generally higher because they are completely custom to fit your teeth. They also require a higher amount of time and expertise to install.
Any dentist that can offer lingual braces will charge more because it is a specialized procedure.
A dental insurance plan does not usually cover orthodontic procedures. A patient is usually given multiple financing options to help take care of these costs. 
---