Affordable Gold Braces Houston TX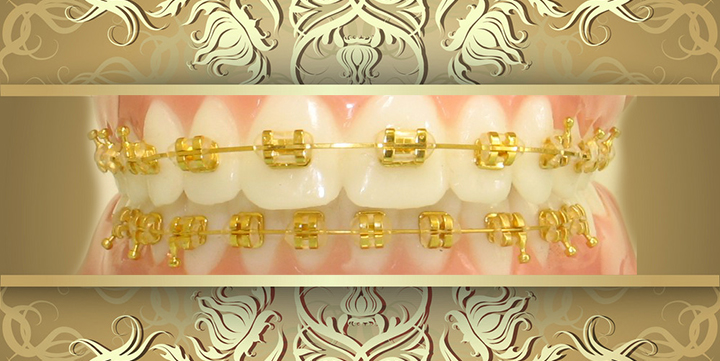 What Are Gold Braces? 
Traditional metal braces are usually a common choice when it comes to orthodontic treatments. They are made of stainless steel and consist of brackets, wires, and elastics. Golden braces are made up of the same components as metal braces. The difference is in the color and the use of actual gold to plate them.
If you are looking for Gold braces in the greater Houston area, we are the only office that offers these magnificent braces to our patients.

Who are Gold Braces For?
Dr. Kanaan developed a line of Gold braces in Houston in 2006 for his patients with a nickel allergy. They are actually high-grade stainless steel braces coated with 24-karat gold. They have been very popular with adult patients but are perfect for any age.
They are absolute magic and a symbol of power that stands out in comparison to silver braces. They are an excellent choice for a patient with nickel sensitivity. 
These braces maintain most of their shininess and glory during the treatment. 
We also have the Gold accessories that go with them such as gold wires, gold elastics, gold retainers, and gold hooks. 
The gold brackets and wires are traditional stainless steel gold plated. Matching gold-colored rubber bands make these an elegant and noticeable combination.  
What Gold Braces Cost
The average cost of Gold Braces can range from $5,000 - $7,500. This all depends on your treatment times and also what orthodontist you decide to visit. 
Gold braces at iSmile Specialists are affordable and will cost you only $500 extra than our traditional braces if you start with us. 
We also provide the option of Gold Hawley retainers. Patients always tend to receive compliments while wearing these retainers.
 
Call us today at 281-249-9999 to schedule your Free Consultation!

---
How Much Extra Is The Gold Hawley Retainer?
If you get the Gold braces at iSmile Specialists, the gold retainer will cost you an additional $600. If you want to buy the retainer alone, it is $800 in total for the top and bottom.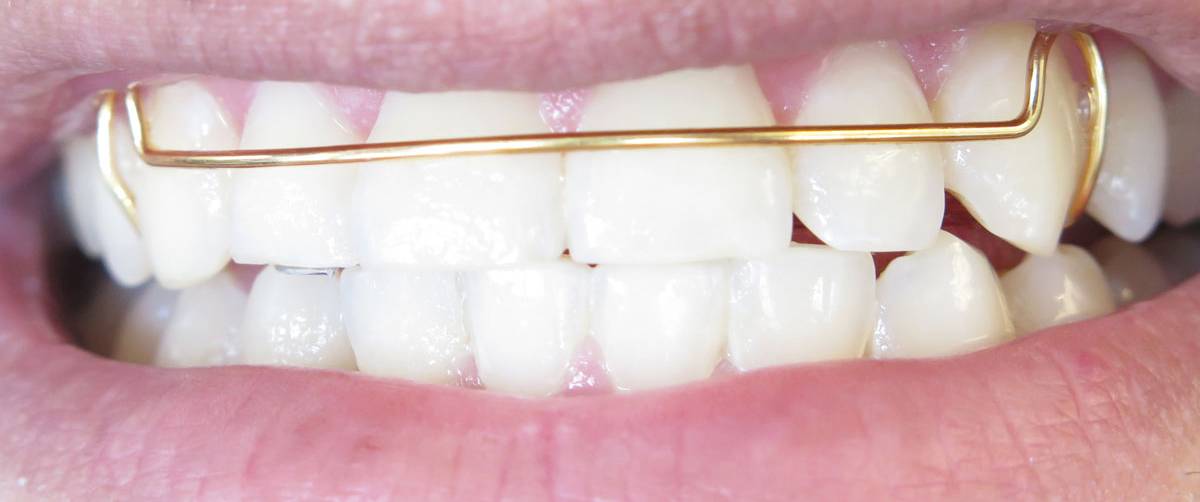 Is This Type Of Braces A Good Choice For My Dental Care?
These braces are just as effective as metal braces and ceramic braces. They will help straighten your crooked teeth with ease. All dental braces mostly offer the same benefit. The layer of gold offers protection against nickel allergy with added stylish benefits. 
Does Dental Insurance Help Cover Gold Braces?
Some insurances offer dental coverage on orthodontic treatment. However, if you choose Gold Braces it is more likely that it will not be covered. The price difference between metal braces and Gold would most likely be an out-of-pocket expense. 
We do offer great in-house financing options and are eager to help you get these golden instruments on your teeth. 
Houston Orthodontic Clinic Offers 24-Karat Gold Plated Braces
Rest assured that when you receive Gold Braces at iSmile Specialists you will be receiving real 24-Karat Gold Plated Braces! Gold is used in many technological advances as it is a highly conductive strong metal. There is really no better place to get these braces.
Dr. Kanaan is the only doctor in the city that uses real gold for his braces!