Cosmetic Dentist In Houston, TX | Prosthodontist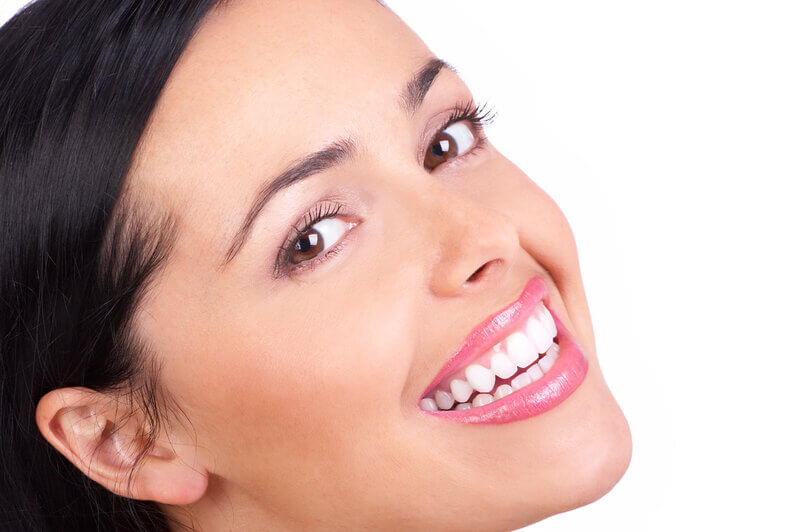 Your smile has a big part to play in your overall self-esteem. Some people are fortunate to be born with a great set of natural teeth.
For the most part, however, a large number of people are not so lucky. 
A person who is looking to improve their overall dental appearance will have to enlist the help of a cosmetic dentist.
At iSmile Specialists, Dr. Samo is a cosmetic dentist with the title of a prosthodontist. 
How Can Cosmetic Dentistry Improve Your Smile?
At our state-of-the-art cosmetic dentistry, you will be able to get a complete smile makeover. This dental office uses the latest cutting-edge dental technology available.
There are many methods and procedures that can make the smile you have always dreamed of a reality. 
What Is A Cosmetic Dentist?
A cosmetic dentist is equipped to handle a variety of dental issues that affect your dental cosmetic appearance. This type of dentist is able to fix simple minor dental corrections or major ones that require surgery. 
A cosmetic dentist has the same training as a general dentist. The difference is that they have additional training that allows them to expand their knowledge. They also focus on the aesthetic side of dentistry. 
This does not mean that they are not also focused on your oral health. Many cosmetic procedures are also used to improve your overall oral health. 

Cosmetic Dentist vs Prosthodontist
Cosmetic dentist and prosthodontist can both provide care to patients that are looking for cosmetic and restorative treatment for their teeth. The difference is in the amount of training each dentist has received.  
Cosmetic dentists have generally taken some extra courses and assisted seminars to increase their skillset and knowledge.
Prosthodontists who are accredited by the ADA have completed at least 3 years of additional university training. They have also received a post-graduate degree in prosthodontics. 
Prosthodontists like Dr. Samo can handle all the dental cases that a cosmetic dentist can.  He is also capable of handling major complex restorative and cosmetic dental cases.
What Cosmetic Procedures Can A Prosthodontist Perform?
Major advances in dental technology have allowed for many different innovative dental restorations options. They have been useful in helping millions of people get beautiful smiles.
There is a great variety of procedures that can help you depending on your individual needs:
Dental Porcelain Veneers: Dental porcelain veneers are wafer-thin shells that can be used to solve simple spacing issues, crooked teeth, gaps, and damaged enamel. They are made to match your natural teeth and can be used to make your teeth a brighter color. 
Dental Implants: Heavily decayed teeth or complete loss of teeth will most cases require dental implants. This option is becoming the preferred option for replacing teeth. They are sturdy and replicate the same feeling as your natural teeth. 
Dental Crowns: A dental crown does a great job of closely matching the color of your teeth. It is used to protect the remaining tooth structure after a root canal is performed. Crowns can also be used on dental bridges or dental implant procedures as well. 
Teeth Whitening: Teeth whitening has the ability to make your teeth up to 7 shades lighter. Zoom teeth whitening is the fastest way your teeth whiter in one single dental office visit.
Bridges: These are usually made using porcelain that can be made the same color as your natural teeth. Dental bridges help close large gaps between missing teeth and are a more affordable option than dental implants. 
Are Dental Cosmetic Procedures Expensive?
Cosmetic dentistry dental procedures range between $600 - $3000 depending on the complexity of your case and individual needs.
Teeth whitening would be vastly lower priced compared to dental implants.
There are many financing options available. Some of the procedures can be partially or fully covered by your dental insurance, for example, dental crowns.
Unfortunately, most cosmetic procedures are not covered by your insurance.

Is Every Dental Office A Cosmetic Dentistry?
General dentist offices can perform some of the cosmetic dental work that cosmetic dentistry offers. However, they do not always have all of the equipment that cosmetic dentistry has.
They also may not have a prosthodontist that is an absolute expert and can give you the highest quality of work with the best results. 
iSmile Specialists is a cosmetic dentistry with one of the most qualified prosthodontists in the city.
Dr. Samo has the additional training, knowledge, and determination to give you the best smile money can buy!