The Best Dental Specialist And Orthodontist In Sugar Land, TX
---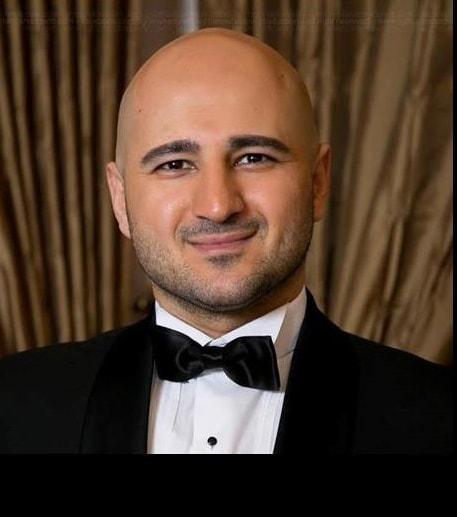 Dr. Simon Samo
Implant Veneer Specialist Sugar Land & Houston
Dr. Samo is the top Dental Specialists in the city! No case is too complex for this Specialist.
Our doctor has extensive additional dental training to perform a wide variety of cosmetic dental procedures.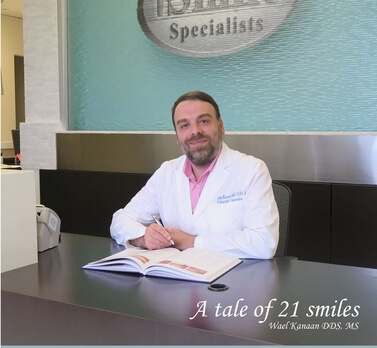 Dr. Wael Kanaan
Orthodontist In Sugar Land & Houston
Dr. Kanaan is a board-certified orthodontist with special additional training to handle complex-cases that require Invisalign and Braces. 
He is our orthodontic specialist with more than 10 years of experience and 6800 successfully treated cases.
Specialized Orthodontic And Dental Care
iSmile Specialists is a unique dental clinic that allows you to see multiple specialists in one setting.
The office of Dr. Kanaan and Dr. Samo is one of the most technologically advanced dental offices in the city. 
Breakthroughs in dental technology are making fear of the dentist a thing of the past.
---

Today, we can get better results in less time and without the invasive painful methods were used before. 
Our doctors have developed unique inventions to make this possible and are only available in our office.
---
The doctors and staff at iSmile Specialists will treat you like family and take the time to address all your concerns in a calm and professional environment.
You get the best quality dental care and we come highly recommended by our satisfied patients. 
Our friendly office staff is ready to assist you.
---
We serve all surrounding areas in south-west Houston, Texas. 
Providing the finest available orthodontic and dental treatments is important in giving you a healthy beautiful smile. 
We know that your oral health is extremely important to your overall wellbeing.
You will have the highest quality of dental procedures and the latest technology available.
Orthodontist in Sugar Land, TX
Dr. Kanaan is our expert orthodontist and takes great care and pride in his work.
His dental experience and knowledge are unsurpassable!
This doctor takes the time to meet with you and address all your concerns to set your mind at ease.
Dr. Kanaan also has patented and innovative inventions that are utilized in his unique dentistry. 
He provides the highest quality orthodontic treatments for your teeth and is ready to meet your dental emergency needs.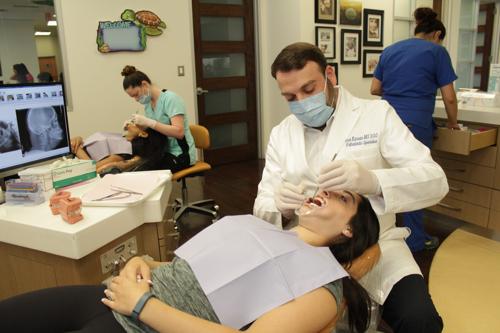 Types of Braces
iSmile Specialists is your best provider of braces in the sugar land area and offers four different types of braces.
Types of Braces we use:
Invisalign Center in Houston
Invisalign is a great alternative to traditional braces.
There are a lot of benefits that come with choosing this option for your dental corrections.
Dr. Kanaan has done countless successful procedures and has achieved remarkable results using this method. 

Expert Cosmetic Dentist In Houston
Dr. Samo is a talented and knowledgeable prosthodontist. He is very passionate about his work and is determined to give you the smile you deserve.
Utilizing Zoom Teeth Whitening and the latest technology to give you marvelous results! This treatment works faster than a whitening kit. It can easily remove stains from coffee, wine, and smoking.
Dr. Samo is the answer to all complex and challenging cases. 
---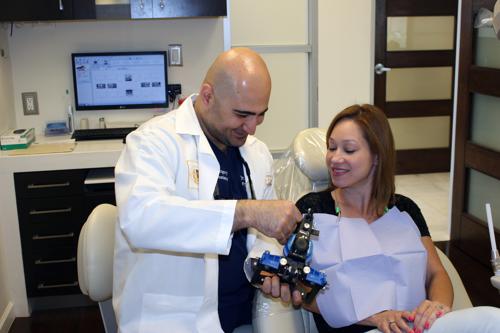 Hollywood Style Dental Veneers
Dr. Samo also specializes in Dental Veneers to give you a perfect smile.
Dental Veneers are a great alternative to traditional crowns and are a permanent solution to your dental problems.
Dental veneers are thin shells that bond to the front of the teeth and are capable of changing their size, color, and shape.
They have the ability to completely improve the overall appearance of your teeth.
Learn more about dental veneers.
---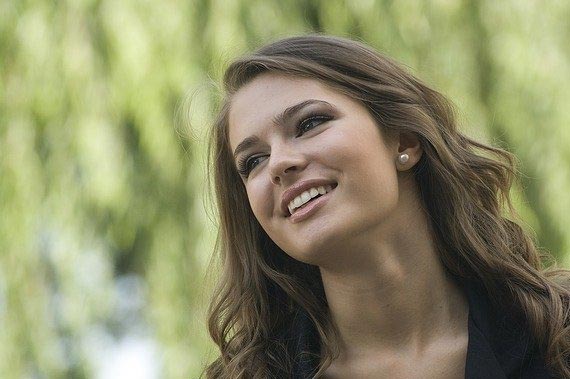 Dental Implants and Wisdom Teeth Extraction
Dental implants are becoming a preferred choice over traditional dentures. They provide the natural feeling of your teeth.
Dr. Samo is one of the few Prosthodontist in Houston and is considered one of the world's best-trained dentists in the field of Cosmetic & Aesthetic Dentistry.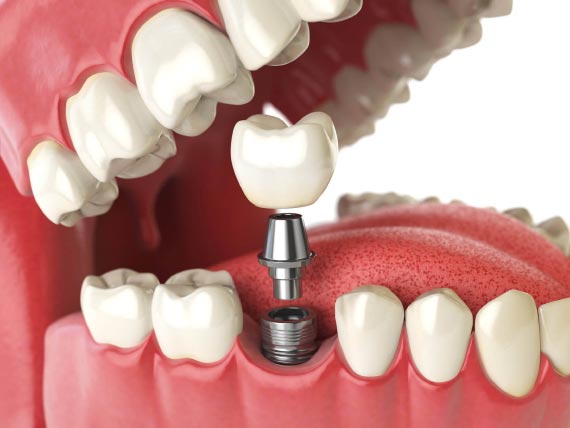 Removing your wisdom teeth can seem like an easy procedure. 
However, in certain cases, wisdom teeth can be in a difficult position that may require more sensitive ways of extracting it.
Some traditional dentists do not take the time to completely evaluate your particular case. This can cause you to have a longer surgery and also add time to your recovery. 
Dr. Samo takes the time to assess your wisdom teeth and give you the absolute best option to fit your extraction.
We have patented high tech tools that can remove your wisdom teeth in less than a few minutes!
Learn more about wisdom teeth removal.
---