Dental Office in Sugar Land
Welcome to our office at iSmile Specialists where your smile is our specialty.
---
iSmile Specialists is a unique dental clinic that utilizes the advantages of a one-stop business concept. This allows you to see different dental specialists at the same time and same place with no extra cost.
Why should you visit us?  The answer is in the video below
All our specialists have a minimum of three years of advanced specialty training after dental school accredited by the American Dental Association. All your dental work will be done by a specialist. This includes simple fillings and cleaning to advanced implant and surgical cases.
Are we more expensive than other dentists?
Absolutely NOT.  Although specialty services are generally more expensive, we strive to match our prices with the current market trend to keep our services affordable. We are in-network with ALL PPO insurances and offers great in-house financing programs for qualified patients.
We are only 10 minutes away from the Galleria area, conveniently located on the feeder road of 59 south close to the sugar creek exit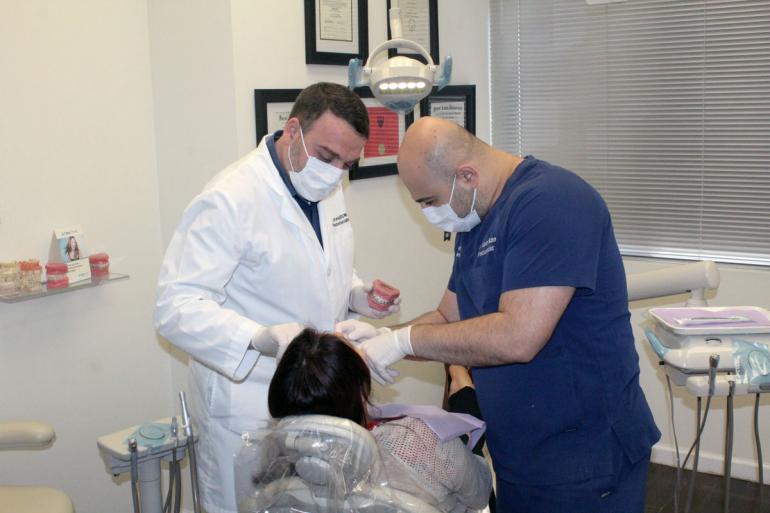 image label
Dr. Kanaan and Dr. Samo discussing a patient case