Invisalign in Houston
An Invisalign Specialists Center
Dr. Kanaan is a Certified Invisalign provider. We will change your idea of how Invisalign can move teeth. If Invisalign does not work to correct your teeth 100%, we will place FREE braces on you. 
---
You don't believe us, watch this surgical case that was corrected by Dr. Kanaan using Invisalign alone.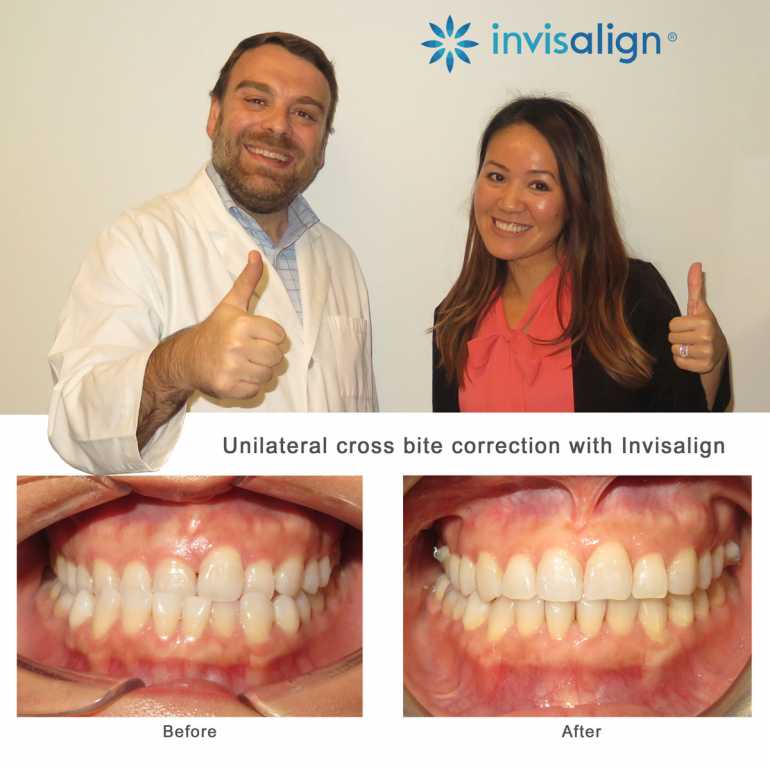 WHAT IS MODERN INVISALIGN?
Invisalign

 
moves teeth with clear plastic trays rather than traditional braces.
This modern approach to straighten teeth uses a custom-made series of aligners "trays" created for you and only you. These aligner trays are made of smooth, comfortable and virtually invisible plastic that you wear over your teeth.
Wearing the aligners will gradually and gently shift your teeth into place, based on the exact movements Dr. Kanaan plans out for you. There are no metal brackets to attach and no wires to tighten. You just pop in a new set of aligners approximately every one week, until your treatment is complete.
I put this picture together below to show you the stages of an actual patient and how her teeth will move in increments. The video will reflect the same concept.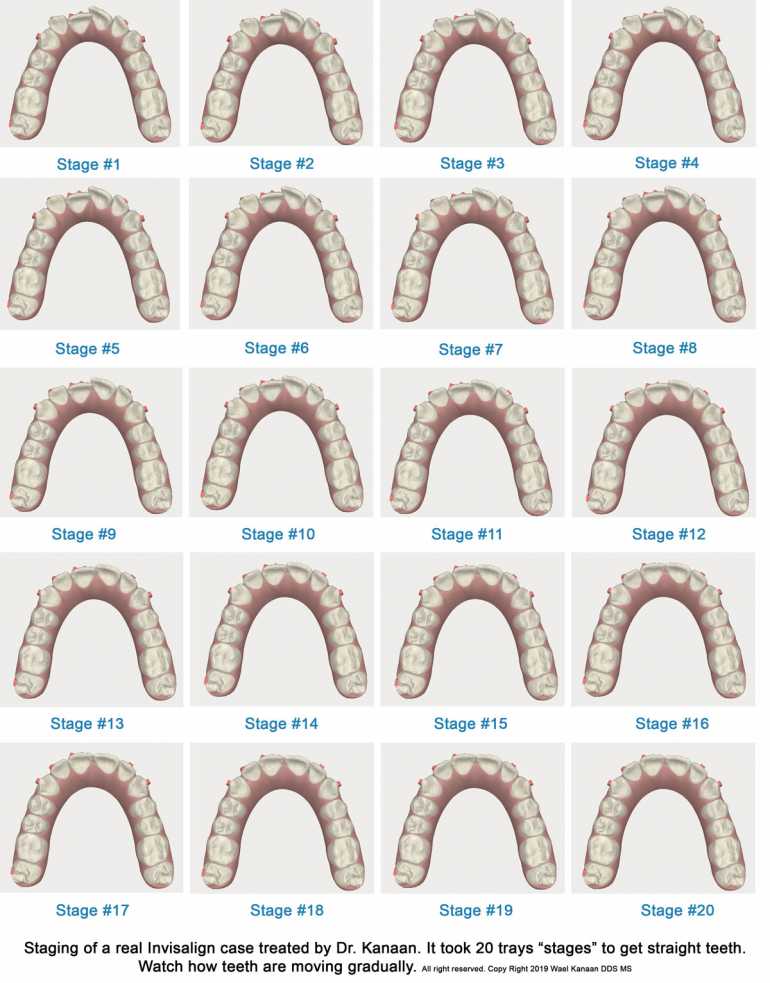 image label
How invisalign works to move your teeth
How Invisaling move teeth in stage.
Why people trust Dr. Kanaan with their Invisalign? 

Why Invisalign, not Braces?
Oral Hygiene: Invisalign aligners can be removed for normal brushing and flossing. Therefore, it's easier to maintain a good level of oral hygiene throughout the course of treatment.

Comfort without mouth sores: Most people experience temporary, minor discomfort at the beginning of each new stage of treatment. This short-term effect is typically described as a feeling of pressure. Speech may be temporarily affected at the beginning of treatment.

Efficacy: Invisalign can be as effective as traditional braces for all of the most common teeth-straightening issues when worn according to the recommendation of Dr. Kanaan.

For adults & children: Invisalign is as effective as traditional braces when worn according to the recommendations of Dr. Kanaan for the most common teeth-straightening issues.