Dental Implants in Sugar Land, TX
What are Dental Implants?
There are many factors that contribute to complete tooth decay. Even just eating some of our favorite foods can cause large amounts of damage to our teeth over time.
Smoking and other unhealthy habits are also a big contributing factor. If your teeth have reached a point where they have fallen completely or are so damaged that they need to be extracted then you may be in need of implants.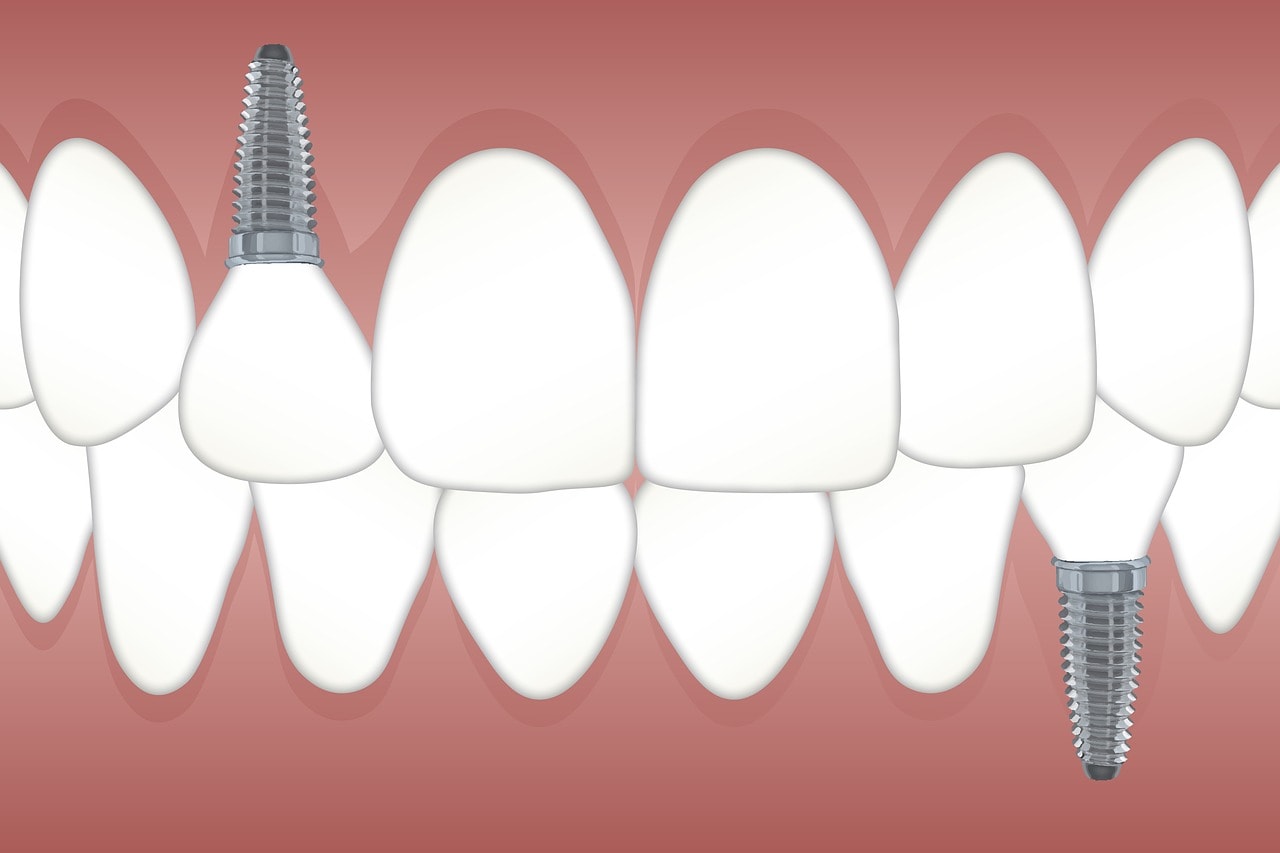 A dental implant by definition is a surgical component that fuses with the bone of the jaw or skull to support a dental prosthesis such as a crown, bridge, or denture. The different types of implants vary depending on a case by case bases.

In the past, traditional dentures were the only option available to replace missing teeth. With our current technological advances, implants are becoming the more popular choice for doctors and patients for tooth replacement.
The implant procedure gives patients the chance to overcome significant tooth loss and get the smile they have always wanted.

Benefits of Dental Implants:
Mimics the feeling and function of your natural teeth for ultimate comfort.
Permanent Solution to replacing your natural teeth.
Cost of Dental Implants
The price for a single tooth replacement in the Sugar Land area is well over $3,000 dollars and can get as high as $6,500. iSmile Specialist offers a single tooth implant for $3,000 including a 3D X-Ray, abutment, and crown.
Most dental providers do not include the price for abutment, crown, or x-ray so it is important to ask them if it is part of the overall cost. If you have bone loss and need bone grafting with your implant it is $3,600 including surgical placement, 3D x-ray, abutment, and a crown.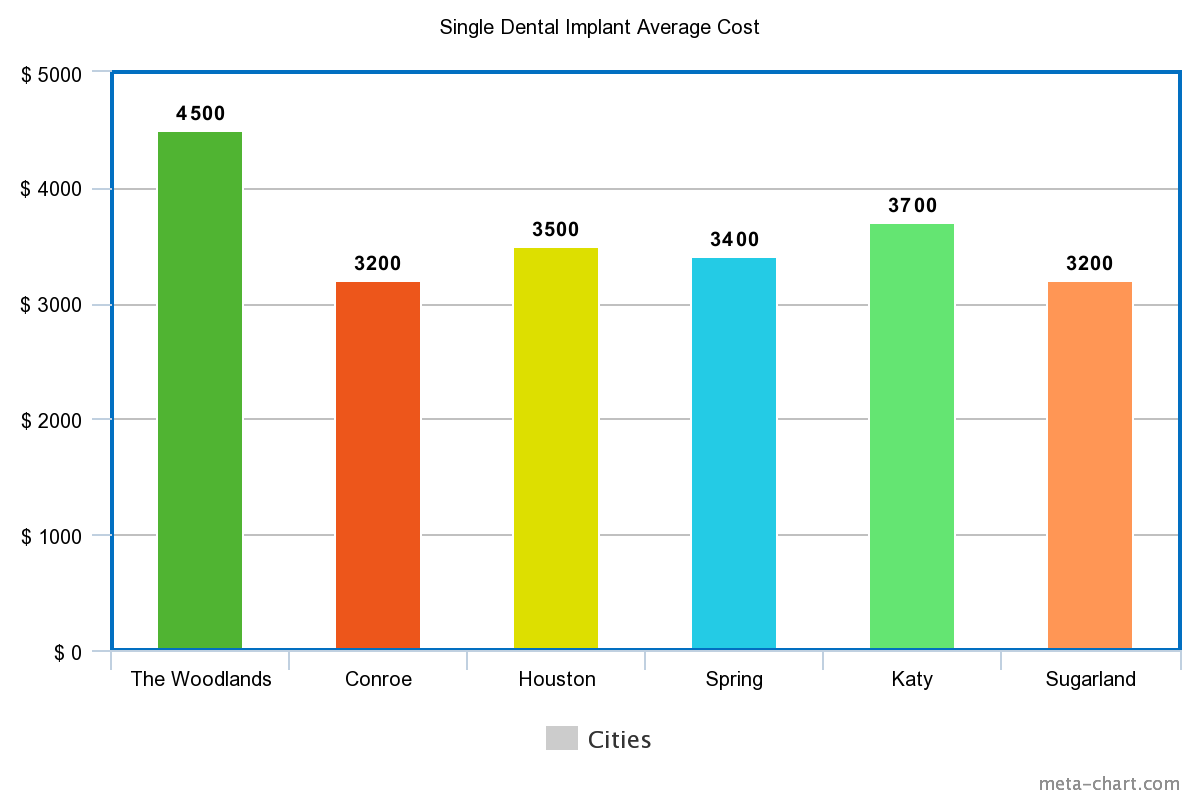 All cases differ and cost will vary depending on if the patient has suffered significant bone loss. When the tooth roots are missing from your gums bone loss begins to happen.
If this is the case, you will require bone grafting and this will increase the cost of the procedure. Implants with bone loss are priced at $3,600 for iSmile Specialists.

Why are dental implants priced so high?
The parts required to complete this procedure are rather expensive. The cost of abutment, crown, and 3D- Xrays can add up quickly and creates a large overhead for any dentistry.
We are in the best relationship with our providers and have negotiated the absolute best prices for the parts without sacrificing quality.

Some people recommend going to a third world country to get these procedures done as it may significantly reduce your expenses. However, this is a very poor choice and we strongly advise against it.

This procedure is very complex and it takes a specialized doctor like Dr. Samo with years of experience to completely assess your individual case to reduce complications.
Out of country dentists don't use technologically advanced 3D X-rays to see if you are in need of a sinus lift where the implant may cause damage and further complicate your situation.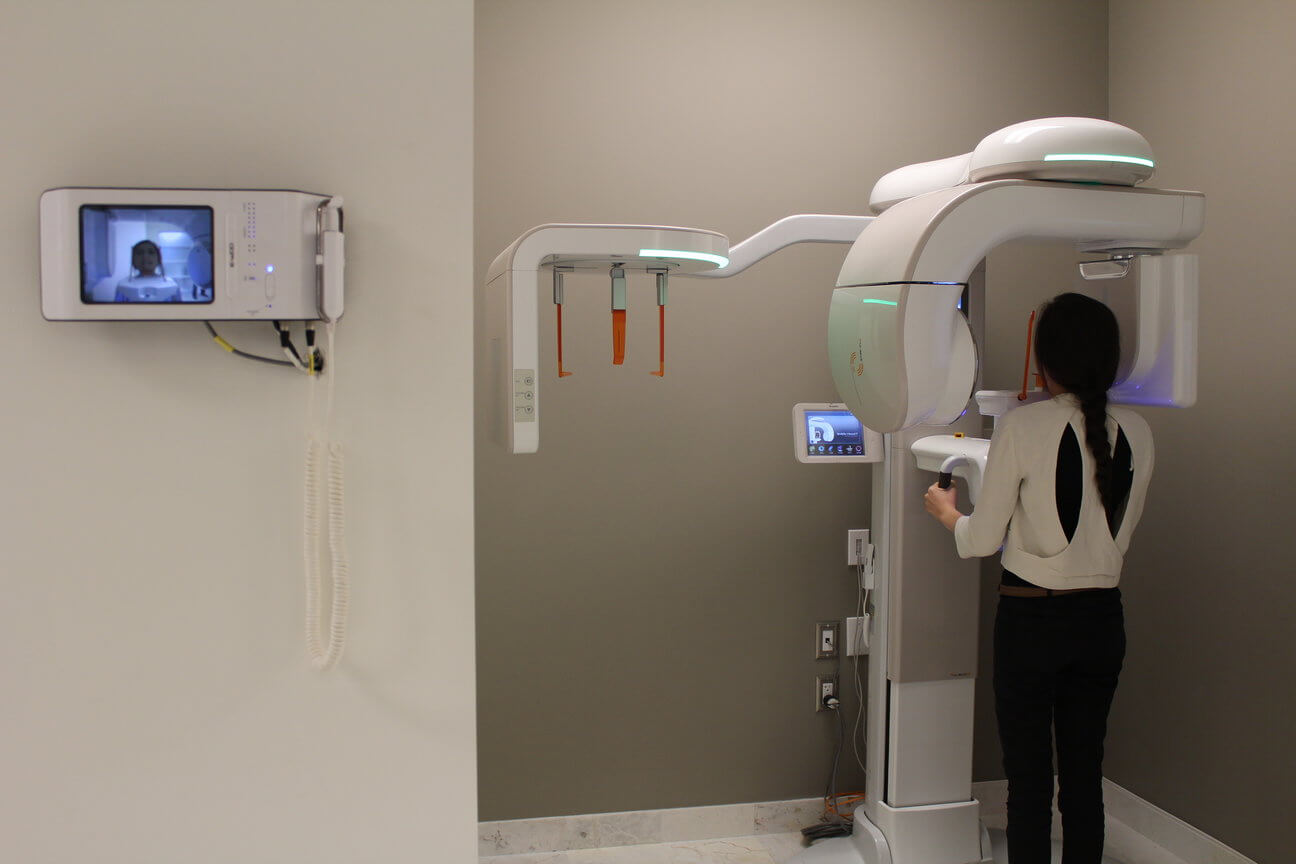 It is important that you get a specialist that will get it done right the first time. Dental implants are a permanent solution and can cause irreversible damage if not done correctly.
Dr. Samo offers a free consultation and takes the time to thoroughly examine you and give you the best possible treatment plan for your individual case.

iSmile Specialist offers several financing options to help you cover the cost of implants. We also have in-house financing available to help with a payment plan.

Frequently Asked Questions (FAQ) - Dental Implants
What is the process of getting dental implants?
The first step will be to get your free consultation from Dr. Samo. In this appointment, the doctor will be able to carefully examine the complexity of your case and give you a general outline of what is required including cost and time frames.

Are Dental Implants better than dentures?
Dentures can move around in your mouth and can cause you to have trouble with eating and speaking. Implants give you the feeling of having your natural teeth and stay intact when performing these everyday activities.

What is an all-on-4 dental implant procedure?
All-on-4 refers to  "all" teeth being supported "on four" dental implants. It is a procedure that involves 4 implants where the whole bottom or top jaw is completely replaced with a full set of dentures.
---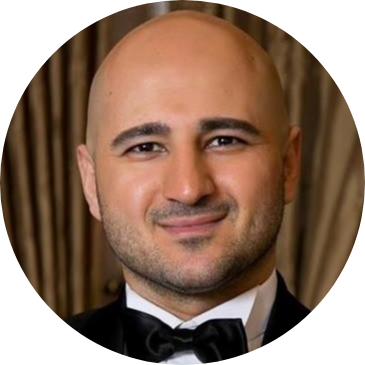 Dr. Samo | Prosthodontist 
Dr. Simon Samo is recognized by the ADA (American Dental Association) as a dental specialist in the field of Aesthetic, Restorative and Implant Dentistry also known as Prosthodontist.
Click here to learn more about Dr. Samo
---