Dental Implants in Sugar Land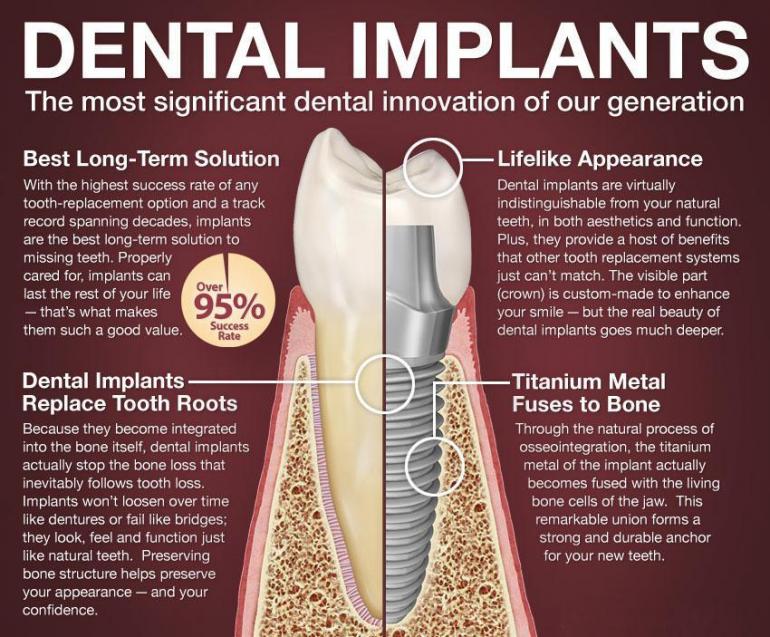 Do you need a Dental Implant for a tooth replacement?
Tooth loss is a natural part of growing up. We loose our baby teeth and then grow our adult teeth that we will have for the rest of our lives right? Unfortunately not everyone gets to keep their adult teeth. Loosing teeth in adulthood can be contributed to a number of different factors. One of the main causes of tooth loss is gum disease. Women are less likely than man to have a tooth removed. Also patients that are over the age of 35 are at a higher risk. 
Prevention is the best thing for avoiding the loss of teeth. If you have lost teeth and have neglected going to the dentist for a long time you 
In this article we will cover, why it is important to choose a dental specialists vs a general dentist when considering to get an implant procedure. Also we will see how implants are a better option to replace missing teeth. Our doctors will choose the best treatment plan based on your individual case. We provide the best dental implants in Sugar Land!
---
How to choose a dentist for my implant?
Although some general dentists do place implants, always look for a dental specialist like a prosthodontist or a periodontist. They have at least an extra 3-years of advanced training for implant placement and restoration and usually they offer the implants at the same price compared to general dentists.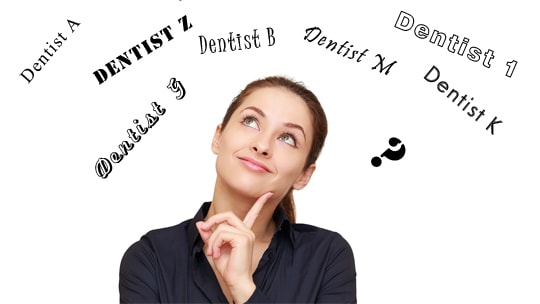 Ask the dentist to share his/her previous work with you
Implant placement is a very sensitive cosmetic procedure that requires a lot of cosmetic training for optimum placement. When placed incorrectly, the metal might show through the gum tissue causing a non-cosmetic appearance. Dr. Samo will ensure that your implant will match your natural teeth and give you the best results possible!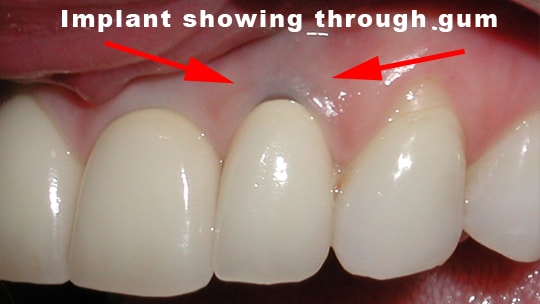 Implant brand and warranty
There are several dental implant manufacturers that are excellent. The big names are Nobel, Biohorizons, Bicon, Straumann, Biomet 3i, Astra and Zimmer. There are hundreds of "knock off" manufacturers as well. The key is to use implants that have warranty and good research. Ask for at least a 3-year warranty.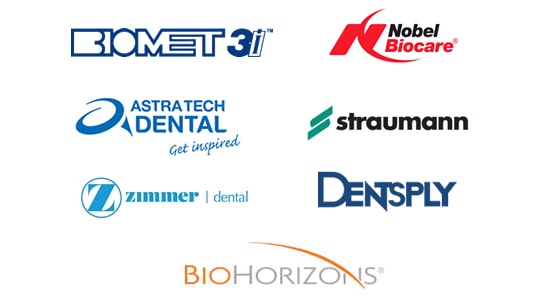 ---
Dr. Samo, Could you please share some cases with us?
We are very proud of our work and we will share 4 different types of cases 
Case # 1 A single implant is designed to replace one or two teeth. Dr. Samo is a pioneer in non-invasive implant placement in 10 minutes or less. This will expedite the healing process and minimize the trauma after the surgery.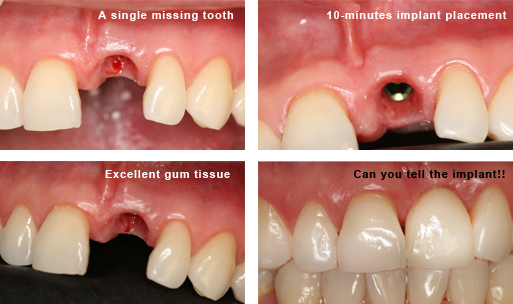 Case #2: Five missing teeth case
Here is a case where patient needed both implants work on the right side and cosmetic work on the left side. Note the excellent results and how both sides blend together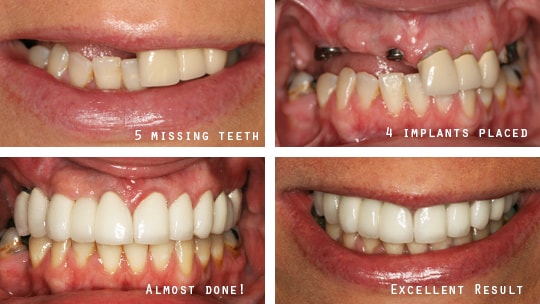 Case #3: Two missing teeth with cosmetic challenge
Here is a case where the patient was missing two front teeth. Dr. Samo made two custom white abutments to blend with adjacent teeth. Can you tell?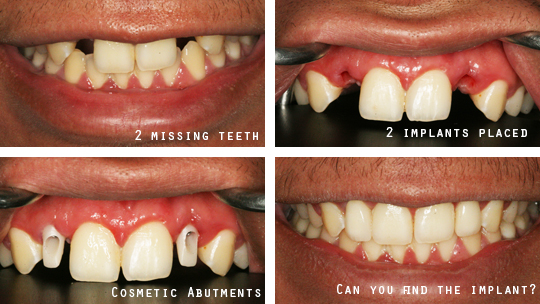 Case #4: Fourteen missing teeth
This case is for my mother in-law and you know I cannot do wrong. Excellent results from 360 degree with 8 implants.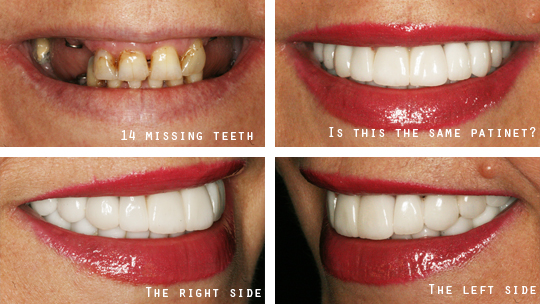 How much are dental implants?
Although the price of dental implants varies based on different clinical factors, we made a simple plan so you can afford them
If you have good bone, a simple implant will cost you $2500 each implant cash price "Including surgical placement, 3D x-ray, abutment and a crown"
If you need a simple bone grafting, then the price is $3600 for each implant cash price "Including surgical placement, 3D x-ray, abutment and a crown" 
The above reduced price does not include any extra services needed for implant placement. You will need to pay extra for each upgrade such as Gold crown, ... etc  
we offer FREE dental implant consultation with FREE 3D x-ray, call us today